About the Practice
Bay Anesthesia Group is a collection of experienced dentist anesthesiologists providing comprehensive anesthesia services for dental providers in the greater San Francisco Bay Area. Each anesthesiologist is equipped to deliver specialized, individually tailored anesthetics for pediatric, adult and special needs populations.
Our doctors have completed accredited dental anesthesiology residency programs at the Ohio State University, the University of California Los Angeles or the University of Pittsburgh. They have received extensive training in various techniques including intubated general anesthesia, spinal/epidural/regional anesthesia, open-airway deep sedation and moderate/conscious sedation. Bay Anesthesia's anesthesiologists have treated patients of various ages (from neonates to geriatrics) and ASA classifications (from I to IV). Additionally, many of our anesthesiologists have completed rotations in internal medicine, cardiology and critical care medicine.
While the scope of their anesthesia training encompasses management of patients for a variety of surgical specialties (including ENT, orthopedics, plastics, obstetrics, endocrine and general surgery among others), Bay Anesthesia's anesthesiologists provide focused, outpatient mobile anesthesia services catered specifically to oral & maxillofacial surgical and dental medicine.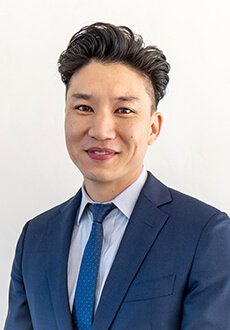 Dr. Philip M. Yen
Board-Certified Dentist Anesthesiologist
Dr. Yen grew up in Northern California's Bay Area, then traveled to Southern California for undergraduate studies. He graduated with a degree in Physiology from UCLA, then went across town to attend dental school at University of Southern California School of Dentistry and graduated Summa Cum Laude. His anesthesia residency was completed at The Ohio State University. Dr. Yen is a board-certified diplomate and serves on the board of directors in the American Dental Board of Anesthesiology. He has served as President, Vice-President, and Director during his term. This appointment, along with serving as an oral board examiner, allows Dr. Yen to make ongoing contributions towards maintaining and elevating a high standard of practice in the field of Dental Anesthesiology. Dr. Yen holds an assistant clinical professor position at UCSF where he works primarily with sedation education. He is active on the national and local lecture circuit where he presents lectures pertaining to sedation safety, pharmacology, and anesthesia theory and technique. He is also a regular contributor to anesthesia publications and various continuing education courses. Dr. Yen finds serving the pediatric and special needs population very rewarding, as these groups are often the ones who present with the greatest level of fear and apprehension. Dr. Yen also travels to Nicaragua to provide anesthesia to those with extremely limited access to care. In addition to taking care of his patients, Dr. Yen enjoys getting lost outdoors and watching his San Jose Sharks.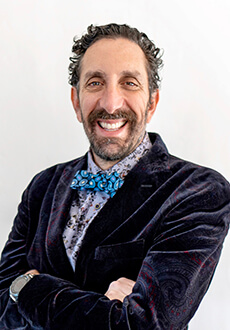 Dr. Lenny W. Naftalin
Board-Certified Dentist Anesthesiologist
Dr. Naftalin is a skilled dentist anesthesiologist providing hospital-quality sedation services in dental offices through his mobile anesthesiology practice. He earned his DDS degree from the Herman Ostrow School of Dentistry at USC, and then completed a general practice residency at the Veteran's Administration in West Los Angeles, followed by extensive anesthesia training at UCLA. Dr. Naftalin maintains a part-time teaching position at the UCLA School of Dentistry in both the dental anesthesia and pediatric dental departments, where he trains future dentist anesthesiologists. His professional organizations include: the American Dental Board of Anesthesiology where he currently serves as Board President and previously as Treasurer and a board examiner; board member of the California Society of Dentist Anesthesiologists, California Dental Society of Anesthesia, and the Southern California Society of Dentistry for Children, where he also served as President. Dr. Naftalin has lectured locally and internationally on sedation, anesthesia and emergencies in the dental office. He also participates in international volunteer projects providing dental and anesthesia services to patients with special needs in Nicaragua. Dr. Naftalin's most proud accomplishment is his family. He is the father to two energetic daughters. They enjoy beach time, hiking and skiing in the mountains, and family bike rides.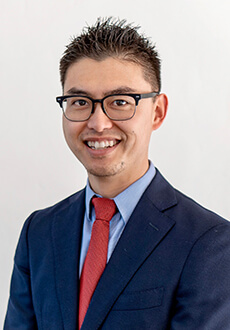 Dr. Andrew S. Young
Board-Certified Dentist Anesthesiologist
Dr. Young began his undergraduate studies in Biological Sciences at Drexel University in Philadelphia, Pennsylvania. He earned his doctorate at the Ostrow School of Dentistry of USC, before completing a three-year residency in Dental Anesthesiology at the University of Pittsburgh, School of Dental Medicine and the University of Pittsburgh Medical Center. Dr. Young is a board-certified diplomate and serves on the Board of Directors for the American Dental Board of Anesthesiology. Additionally, Dr. Young is a contributor for the ADBA Oral Board Exam Committee and serves as an oral board examiner. Throughout his training, Dr. Young has actively participated in student education by teaching and lecturing for courses encompassing local anesthesia, medical emergencies, and sedation/general anesthesia concepts. Dr. Young is an Adjunct Assistant Professor at the Ostrow School of Dentistry of USC. He is also a published author and reviewer for notable scientific journals including, Anesthesia Progress and Special Care in Dentistry. During his free time, Dr. Young enjoys exploring local food scenes with his wife Alison, attending shows, and cheering for his beloved Los Angeles Lakers.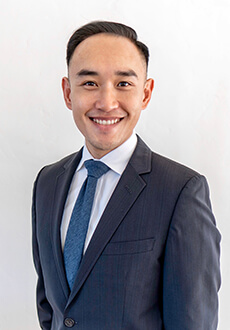 Dr. Ryan Cheung
Dentist Anesthesiologist
Born and raised in San Francisco, Dr. Cheung completed his Bachelor's Degree in Neuroscience at the University of California, Riverside, before earning his DDS at the Herman Ostrow School of Dentistry of USC. Dr. Cheung then made the cross-country journey to Long Island, NY, to compete a three-year residency program in Dental anesthesiology at Stony Brook University Hospital and School of Dental Medicine, serving as chief resident during his third year. Dr. Cheung received extensive training in treating adult, pediatric, and special needs patients in both the private office and hospital settings. Dr. Cheung is a published author in Anesthesia Progress and has presented both regionally and nationally in various topics of anesthesia and perioperative medicine. When not in the office, Dr. Cheung loves traveling, snowboarding, playing golf, and rooting for his hometown 49ers and Golden State Warriors.