For Providers
A professional relationship with a residency-trained anesthesia provider can transform your practice into an advanced full-service patient care center.
In estimating fees to patients, add 25 minutes to your anticipated working time for the total billed anesthesia time.
We will work with you to develop a simple. streamlined plan of scheduling patients and help to easily integrate advanced anesthesia services into your existing practice without the need of any additional resources. Please contact us and we can generate a detailed plan that works for your office.
Our dentist anesthesiologists are available for both children and adults. Please contact us and let us know how we can help integrate our anesthesia services into the treatment planning of your patients!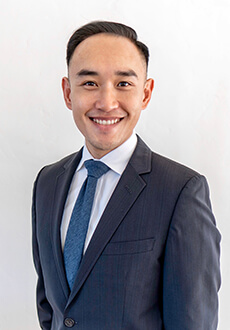 Dr. Ryan J. Cheung
Born and raised in San Francisco, Dr. Cheung completed his bachelor's degree in Neuroscience at the University of California Riverside, before earning his DDS at the Herman Ostrow School of Dentistry of USC. Dr. Cheung then made the cross-country journey to Long Island. NY. to complete a three-year residency program in Dental Anesthesiology at Stony Brook University Hospital and School of Dental Medicine. serving as chief resident during his third year. Dr. Cheung received extensive training in treating adult. pediatric. and special needs patients in both the private office and hospital settings. Dr. Cheung is a published author in Anesthesia Progress. and has presented both regionally and nationally in various topics of anesthesia and perioperative medicine. When not in the office, Dr. Cheung loves traveling, snowboarding, playing golf, and rooting for his hometown 49ers and Golden State Warriors.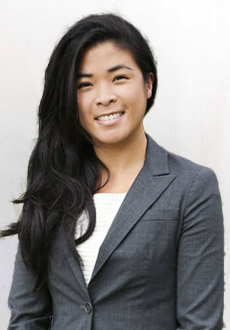 Dr. Janice Huang
Dr. Huang has spent most of her life between Northern and Southern California. After graduating from University of California, Berkeley with a dual degree in Economics and Japanese Language, she decided to pursue a career in dentistry and completed a post-baccalaureate program at Scripps College. She earned her DDS from University of California, San Francisco School of Dentistry and then completed a general practice residency at the VA Palo Alto Healthcare System where she first discovered her interest in anesthesia. She then completed her dental anesthesiology residency at UCLA School of Dentistry and established a mobile anesthesia practice in Southern California. Dr. Huang is a diplomate of the American Dental Board of Anesthesiology and is on the board of directors for the California Society of Dentist Anesthesiologists. Outside of work, Dr. Huang is a yogi who loves playing tennis, spinning, skiing, snowboarding, scuba diving, backpacking, traveling and anything adventurous!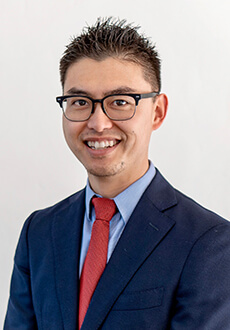 Dr. Andrew S. Young
Dr. Young began his undergraduate studies in Biological Sciences at Drexel University in Philadelphia, Pennsylvania. He earned his doctorate at the Ostrow School of Dentistry of USC. before completing a three-year residency in Dental Anesthesiology at the University of Pittsburgh. School of Dental Medicine and the University of Pittsburgh Medical Center. Dr. Young is a board-certified diplomate and serves on the Board of Directors for the American Dental Board of Anesthesiology. Additionally. Dr. Young is a contributor for the ADBA Oral Board Exam Committee and serves as an oral board examiner. Throughout his training. Dr. Young has actively participated in student education by teaching and lecturing for courses encompassing local anesthesia, medical emergencies. and sedation/general anesthesia concepts. Dr. Young is an Adjunct Assistant Professor at the Ostrow School of Dentistry of USC. He is also a published author and reviewer for notable scientific journals including. Anesthesia Progress and Special Core in Dentistry. During his free time. Dr. Young enjoys exploring local food scenes with his wife Alison, attending shows, and cheering for his beloved Los Angeles Lakers.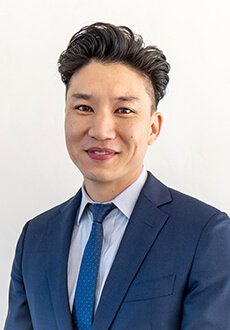 Dr. Philip M. Yen
Dr. Yen grew up in Northern California's Bay Area, then traveled to Southern California for undergraduate studies. Dr. Yen graduated with a degree in Physiology from UCLA, then went across town to attend dental school at University of Southern California School of Dentistry and graduated Summa Cum Laude. Throughout his education, he has been involved in many research projects including anesthetic drug profiling, novel ophthalmic protein characterization, and DNA repair mechanisms. Dr. Yen is a board-certified diplomate and serves on the board of directors in the American Dental Board of Anesthesiology. This appointment, along with serving as an oral board examiner, allows Dr. Yen to make ongoing contributions towards maintaining and elevating a high standard of practice in the field of Dental Anesthesiology. Dr. Yen contributes to continuing-education review articles in the journal "Anesthesia Progress" and lectures to various courses and student groups. Dr. Yen finds serving the pediatric and special needs population extremely rewarding, as these groups are often the ones who present with the greatest level of fear and apprehension. Dr. Yen also travels to Nicaragua annually to provide anesthesia to those with extremely limited access to care. In addition to taking care of his patients, Dr. Yen enjoys getting lost outdoors, watching his San Jose Sharks, and traveling to find new and exciting foods.